@
Desi

gner Event

z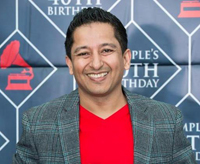 Dimple Deez
@Designer Eventz is your one point of contact for all your event needs to plan the most special and memorable day of your life.


We systematically conceptualize, plan, organize and execute events keeping in mind your ideas and budget and are committed to providing an experience that will create memories for life!

We are event designers that take pride in providing solutions for all your event needs. We coordinate, advise, make recommendations and do all the running around on your behalf by connecting you to the best service providers without you having to do so. Even if you have already organised your preferred service providers, we simply ensure we all are on the same page prior to and on the day of the function/event.

We have been in this industry for over 20 years, and have a wealth of experience in providing start to finish planning solutions for all your events, be it a small birthday party, social community gathering, grand wedding function, a festival or even a gala corporate event. We keep in mind the needs and wants of your guests, not forgetting even the smallest of the details which may normally skip your mind.

Each event is special in its own way and we represent you to ensure your ideas are executed in the best way possible. Every event requires detailed planning for a smooth operation and this is where we fill in the gaps to make sure the event flows without any challenges.


"One point of contact for all your event needs as we know @ to z about Events"

So leave all your responsibilities to us and we will provide end to end planning solutions for all your event requirements.

VENUE | CATERING |SOUND | PA SYSTEM | DJs & MCs | AUDIO VISUAL | LIGHTING | ENTERTAINERS | STAGING DECORATION | MARQUEE | FETE STALLS | CHAIRS | TABLES | PHOTOGRAPHER | VIDEOGRAPHER | INDOOR FIREWORKS | GENERATOR |PHOTOBOOTH